What are my responsibilities as a Support Worker?
---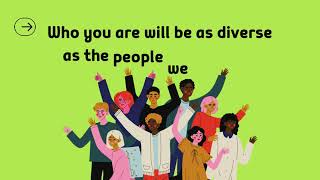 ---
What experience and qualifications are you looking for?
---
For Support Worker positions you don't need prior experience or qualifications in disability as Melba will help you learn the ropes when you start. However, if you have a Certificate IV in Disability or an equivalent qualification this will be valued.
---
What training opportunities does Melba provide?
---
Melba provides a range of online and face to face training for all new and existing staff. This training provides the foundations to be a successful support worker and help you refine your skills. The training available includes:
Onboarding training – induction, NDIS Worker Orientation, Incident Report Training, Infection Control Training

Support Worker Training - Person Centered Active Support (PCAS), Positive Behaviour Support, Human Rights, Zero Tolerance/Abuse & Neglect, Medication Administration; Manual Handling; Communication, Mealtime Assistance
Melba also provides specific skill development based on the individual needs of the people we support
---
What compliance documentation do I require?
---
It is a requirement for all Melba staff to obtain or provide details of the following prior to an offer of employment being issued:
NDIS Worker Screening Check
Working With Children Check
Full Australian Drivers license
CPR/First Aid Certificate
Pre employment Medical Check
Visa – Work rights Check (VEVO)
Your local HR team will confirm the details of these requirements during the recruitment process.
---
What type of employment do you offer?
---
Melba is committed to offering permanent ongoing positions when available. At times, employment is offered in a casual capacity for irregular shifts however, there are opportunities to apply internally for ongoing positions that all employees are encouraged to apply for.
---
What types of support does Melba offer staff?
---
Melba provides ongoing support to staff to coach and mentor them in their role and build capability. This support is provided through:
Local Workplace Support – you can talk to your line managers at any time during business hours about how you are travelling. They will check in with you and give you helpful feedback and guidance on your work.
24/7 on call – you can call our out-of-hours call service (including right through the night) if there is an incident and your manager is not available.
24/7 practice support line – you can call this line to speak to experts in our Practice Quality and Safeguards team about tips and strategies on the best ways to respond and provide support in different situations. Their advice will complement that given by managers.
---
What staff benefits does Melba provide?
---
Salary Packaging –all Melba employees are invited to participate in salary packaging arrangements to enjoy tax savings that salary packaging delivers and having more of a disposable income. This benefit is administered by a third-party organisation.

Employee Assistance Program (EAP) – Melba's EAP provider offers 24/7 wellbeing support for staff and their immediate family including online, telephone and in person counselling at no cost. Access to a wellbeing app is also provided which is a great source of helpful information, useful content and self-help tools to support your mental, physical, social and financial wellbeing.
---
How are Melba dealing with COVID-19?
---
We take COVID-19 extremely seriously. Melba Support Services is doing all we can to protect the people we support and our staff during the pandemic. Our response is constantly evolving in line with government directives, but some actions include:
Personal Protective Equipment (PPE). We supply all our staff with all the PPE they need to wear during shifts to ensure they stay safe. Depending on the circumstances, this includes masks, goggles or face masks, gloves, gowns and more. We ensure that the PPE is used and disposed correctly.

A range of COVID response plans and protocols to ensure everyone knows exactly what to do if there is a suspected or confirmed case of COVID-19.
A dedicated hotline for staff – the Practice Support line is available 24/7 to provide specific advice on COVID-19 related questions.
Regular communications update – so you know what is changing and what you need to do.
---
What does our employment process look like?
---
To give you a better sense of the usual steps in our recruitment process, please click here.
---
---
You have questions,
we have answers!